How-to Buy a House with Defaults?
How-to Buy a House with defaults? Even we would like to say it is easy yet, in reality, there is no one "fits all answer".
Everyone has a unique' situation and when it comes to money and the ability to pay your bills on time creditors can be vicious even if you are just a month late. What about you – think about your own situation – would you agree we all can change future yet the past often haunts us even after a few years.
From Vlad Ivanov point of view, everyone deserves a second chance in anything and especially when it comes to the ability to have a normal life (read debt free life). If you need an example about the second chance how about Mary of Bethany and yes this is possibly a big and too distant one yet it is a good example.
The President of the United States as an example
Have you read the book "Art of the Deal"? The story is about how Donald Trump managed to talk his creditors to extend his credit and let him get out of the situation he was in and (ola-la-la) pay his creditors in full making a few million of dollars during the process for himself.
What would you need to show to get a mortgage if you have defaulted in the past?
There are certain criteria which must be satisfied by law in Australia when it comes to home loans. The law is The National Consumer Credit Protection Act (*NCCP Act). In the highlight for us as consumers it means:
A loan a consumer applies is appropriate in size (amount) and structure
The loan meets consumer requirements and objectives
 It is indeed affordable by the consumer
Meets all responsible lending requirements
Not Unsuitable – meaning the client can repay the loan without substantial hardship
Income:
You as the consumer should be able to demonstrate your ability to repay the loan – this is when your income documents come into play. Typically for the majority of us – payslips – you have to be able to provide your payslips.
Employment:
In the way, income and employment come hand in hand and unless you are self-employed you should be able to demonstrate that your employment is stable and secure.  If you in doubt here – please don't hesitate to get in touch and discuss.
Deposit:
You should have funds in your bank account to use a deposit. If for example your parents or family help you with your deposit – you should acknowledge it with your lender.
Good character:
Show to the lender that you know how to handle the money and yes you are going to pay the loan back. Sometimes it means that you have to show a few recent transactions where you did take loans and paid them back. Typically it is easy to show using your credit history.
Credit history
If you want to check your credit history we recommend these two organisations
How-to Buy a House with defaults? Or Show me the money.
Since there is no a "cookie cutter" solution when it comes to mortgages the best option is to get in touch.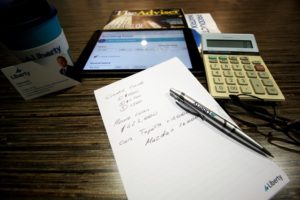 Home Loan Documents
Below is the list of documents which you need to provide to a lending institution in order to be "qualified" for a home loan.
If you are:
Permanent full time – 6-month income statements or payslips
If you had three or more jobs in the last 24 months – 12 months' payslips – this is to demonstrate that despite the fact you did have change jobs your income stays at the same level or goes up
Or if you are Self-Employed –with 24 months of ABN history – last two years of your TAX returns.
Yet if your situation is different and you need to discuss it please complete the form below.
Home refinancing with defaults
If you need to pay someone out or simply want to purchase an additional property – there is an option where you can refinance your existing mortgage even if you have defaults.  If you need to refinance your loan due to your divorce please read "Divorce: 7 Ways to Sort The Mortgage"
Home refinancing helps if you wish to purchase an asset, for example, a boat or a car. By refinancing your existing home loan you can release a certain amount of your money out of the existing equity of your home.
Debt consolidation
Life happens right? Sometimes things just appear and we have no control over. If you are in the situation where you have to refinance your home loan due to excessive credit card debt or due to other bills please get in touch. We can help you to find a suitable solution for your situation.
Debt Consolidation is a very smart way of taking all your current short-term debt – for example, credit cards and or store cards into one simple loan. Often this is done using your home loan. This option provides you with access to the low cost of finance.
Example of "Debt Consolidation"
For instance: Sami has two credit cards and a home loan. One of his credit cards interest rate is 21% and he has topped it up a long time ago. His second credit card is a store card which he has from his local appliance shop yet due to his personal circumstances he only pays interest and the card balance is $8,000 (for the TV and his sofa) the interest is 16.5% He also has a home loan of $380,000 for the house in Coomera (QLD) current value $620,000 and his mortgage cost him 4,3% annually. On the top of that Sami has a car loan for $27,000 at 11% interest (he bought the car on 5 years full pay-out terms for $30,000).
Below is the comparison table of how Sami' situation looks like before and after debt consolidation.
| | | | | | |
| --- | --- | --- | --- | --- | --- |
| Item | Amount | Interest Rate | Annual | Car Loan payments | Home Loan P&I 25 Years |
| Credit Card |  $     10,000.00 | 21% | $2,100 | | |
| Store Card |  $       8,000.00 | 16,5% | $1,320 | | |
| Car Loan |  $     27,000.00 | 11% | | $652 | |
| Home Loan |  $  620,000.00 | 4,3% | | | $3,376 |
| Total monthly payment | $4,313 | | | | |
| | | | | | |
| | | | | | |
| Consolidated Loan amount | $665,000 | 4.80% | | | |
| Total monthly payment after consolidation | $3,810 | | | | |
The above example shows that if Sami consolidate his loans into one he is going to save $6,036 annually which is a very big amount of money for many of us.
If you find yourself in the situation where you have to refinance your loan or to get a home loan even with a discharged bankruptcy- don't hesitate, give Vlad Ivanov a call. You are going to be looked after. Patiently, without prejudice and most importantly you are going to get help. Surely there are applicable credit criteria yet instead of waiting for problems to disappear – take a first step and call.