Gold Coast Short Term Rental Property Management
Have you been thinking about turning your Gold Coast apartment into a Gold Mine? You are on the right page. This article "Gold Coast Short Term Rental Property Management" is designed to make you think about profitability and simplicity (with our help) of short-term accommodation, especially on the Gold Coast. We even offer a guaranteed rent option for those landlords who are yet in doubt.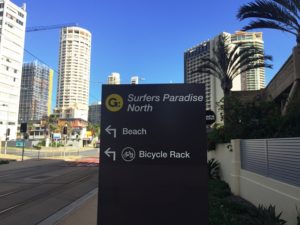 Gold Coast Short Term Rental Property Management helps you to make considerably more money to compare with long-term rentals. If on the other hand, you are a conservative property investor and prefer long-term tenants and "fewer headaches as many mistakenly think" please check our Property Management offer here.
Gold Coast Short Term Rental Property Management
Our Full Service of your short-term rental property on the Gold Coast includes:
We Create, Edit, Tweak & Manage Your Profile on Short Term Accommodation Booking Websites.
Your Property Ads (Listing Creation): We write ads addressing special offers and season's attractions. Our professional photographer takes Photos and Videos. For exclusive properties, we even create standalone websites. This is to show your property to your potential renters- think about our offer – this is powerful, and allows us to keep your property booked. Check this page to know more about our Apartment Marketing Team.
Continuous Listing Optimization on all Accommodation Booking Websites – we advertise your property.
Guest Communication is the king.
It starts right from your apartment advert. Most of the time even while you don't even know about it. Goes on once your prospect clicks "Book" and then while staying and even the "after sale" makes the crucial difference. Would you agree – an ability to call and ask for help is priceless and this is why we include this service free of charge yet your guests know – they can contact us at any time and for help.
Cleaning & Laundry: Our cleaners (click here to check their website) change linen making beds in your apartment to look inviting. Your apartment is serviced by the same people this allows us to implement routine checks after each stay.
Check-Out Inspection- we look after your asset and when your guests leave our cleaners to check your apartment to ensure everything looks perfect.
Consumables Replenishment this includes shampoo, conditioner, body balm, soap, tea, coffee, sugar.
Revenue and Occupancy Management- this is when we work with you & your apartment to achieve the highest return on your investment. We monitor Gold Coast short-term accommodation market and adjust your fee accordingly. This means you get a lot more money during busy seasons and school holidays.
Check-in & Key Management- we meet and greet your guests. This allows us to create a personal connection between your property and our service.
Guest Concierge and Emergency Contact. Would you agree – we all love attention and ability to ask questions, well at least majority of us. We want your guests to have the ability to sort any problems they might have while they stay in your apartment.
Repairs and Routine Maintenance of your apartment- this part is always discussed with you first and if there is a need we address it to make sure your property looks and feels pristine.
100% No Risk Offer
If you are in doubt we can offer a secure solution – we rent your apartment (or unit) from you for a period of 6 to 12 months. Subsequently turn it into a short-term accommodation. At the end of the term, we disclose our "profit and loss" records about your apartment to you. Our information includes a number of short stays, cleans, income and outgoings. We believe this type of information will allow you compare and decide.
"Guaranteed rent"
Alternatively, we offer "Guaranteed rent" – this option is when we became renters and pay you your rental amount. The reason why many conservative landlords prefer this option is based on "zero" vacancy rate. Meaning you know that no matter what is going on Gold Coast – your rent is coming in. We monitor market rent and pay you additional 10% on the top of what you would normally get from an individual tenant.
Want to discuss your options? Get in touch with us right now.
Please note, we think not every property can be a short-term accommodation. If, for instance, your property is a simple house in a remote suburb like Coomera it would most likely do better as a mid-term accommodation. In other words the longer the distance between your apartment and Surfers Paradise less money you can make.
Gold Coast Short Term Rental Property Management is our tailored & personal service and designed to increase your returns on your investment.