Divorce property settlement: Sale & Mortgage Solutions
Divorce property settlement: Sale & Mortgage Solutions are about finance solutions through available finance options including a sale of your property if necessary:
1) Mortgage solutions
Would you agree – an option to sort the matter with a mortgage – for example, to buy one party out is the easiest and appears to be the cheapest. The result, one party keeps the property the other walks away with a handsome (hopefully) amount of money to continue life without any obligations.
The above option can include a "Bridging loan" to allow you to sell your property for a better price. People often make mistakes when they are driven by emotions. This is where we come in and help using a "bridging loan". You can put your property on the market without a need to have a fire sale and you have 12 months to sell your property – during that time you don't have to pay for the mortgage. This article can help you to see the matter through "Mortgage Broker" point of view "Divorce 7 Ways to Sort the Mortgage"
Alternatively to buy new properties for both parties. While your matrimonial property in on the market and again only to pay for the new mortgages.
2) Sale of a property.
If the option "one" (above) doesn't offer workable solutions then there is a need to sell your property.
Are you in the situation where the sale of your property is the only solution? According to our experience, the reason typically is the outcome of combined "needs and wants" of the involved parties. For example, one of the ex-partners needs to be paid out or you had such a hard case and the lawyers bill must be settled.
We work with all involved parties:
You
Your Ex
Banks
Lawyers
The reason this article is called "Divorce property settlement: Sale & Mortgage Solutions"
is based on the exact logical pattern – people typically think Divorce first and Mortgage second and Sale of the property usually comes as the Result.
Sale of a property in our view should be avoided only due to the fact that it comes with a price. Think about:
Property Marketing Cost
Transaction Cost – as you know conveyancing is the bill to pay once you sell.
Real Estate Agent Fees
Once you know that the sale of your property is unavoidable
What you are going to get by working with us:
"Market report" is our "Free analysis of guaranteed sales value" and you get it within 48 hours of your inquiry. Typically we make it even faster. This is a reasonable amount of time to allow us to check your property. Compare it to other properties currently on the market reflecting historical sales in the area.
Our "Free marketing" plan includes current special offers- due to the volume we sell we get all sorts of specials from providers which we happy to pass on you. It provides you with all the actions we can do for you for FREE. Your property marketing plan is customized to your needs based on the property location, price range, and condition of your property.
Timeframes. We understand your situation needs an additional amount of care. For example, one of you possibly won't be happy with the current market comparable report and this can reflect on the time frame. Unrealistic property price means your property can be sitting on the market helping other homeowners to sell theirs.
Think about "price setting strategy" there is a good example, "a well-known brand" sells handbags – one is located on the wall with all the luxury entourage and with $38,000 price tag on it. Another handbag on the store shelf with just $2,000 price which in comparison looks affordable. Price professionals call it "price benching" when a store has a few items with a highly inflated price, next time you are going to be in "Lego" store with your kids – look around there are plenty of examples. Think about human psychology- once we see something to compare with we can easily become price or market experts. Same happens with houses. A house with an overinflated price helps other houses in the area to sell due to the fact that they don't look as expensive.
Your schedule includes all involved parties. Often it means – your bank wants to know what is going on with the sale or your lawyer all over sudden wants to be paid and puts pressure on you. Not to mention your ex…we take care of all of it.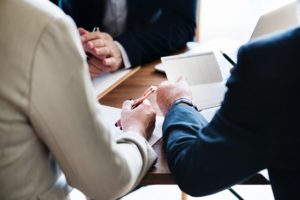 "Non –Disclosure" of your situation unless you would want to use it as a marketing tactic. We won't disclose your situation to anyone if you prefer full and complete discretion. Your status ("divorce") won't be disclosed to other agents or buyers of your property.
We know "life happens" our "open homes" will take place only once approved by you, yet there is no way we can sell "a secret" and with properties, it means people want to see it first. If on the other hand, you have tenants in your property we will communicate our schedule with them prior to any showings.
You get real help with "Future living arrangements" if there is a need. For example, we provide you with a free property report on the next property you like and even help you to negotiate a better price.
All parties involved get weekly reports – typically on Tuesdays. This is to reflect what happens during open homes. Our reports keep you informed about a number of inspections, what people say about your property and what do they think about the price. Your property reports include comparable area sales, current comparable listings, and current comparable expired listings this is to provide a current reflection of the market. For instance, if two new properties enter the market and the properties in better condition have similar features and characteristics you can make an educated decision to lower the price or to increase marketing exposure.
Re-pricing recommendations will be provided every 30 days to ensure the property keeps pace with the market activities.
Your prospective buyers can even be provided with an additional service – we offer "Pre-approval service" with a lender of choice. This means we can help your prospective buyers to get finance- in order to avoid conflict of interests we refer buyers to mortgage brokers we trust and know they deliver solutions.
We discuss credit repair strategies should that be necessary to achieve the best rates on your new loan. Keep in mind lenders "see" creditors through the "scale" view often called as "credit score".
Should either party require a purchase in any other city in Australia or New Zealand, we can help. We work with a number of lenders who specialise in both markets.
Communication: individually or together to the divorcing couple. We understand & recognise the fact, more often than not there is can a communication stumble block. We obtain your permission in writing about what we can & cannot discuss.
Once we inspect your property we can provide you with "Repairs suggestions". Our list of recommendations reflects how to maximize the value of your property. The second goal is to maximise attractiveness in order to speed up the sales process. In our view, all repairs should provide at least 125% of the cost towards sales price ratio. Repairs can provide you with an additional option to make money and work as an investment. We can help you to get a short-term unsecured loan to complete repairs of your home.
Once we receive an offer – all parties receive it simultaneously. You are going to be provided with all the details of the offer. We help you to come up with a counter-offer providing reasons for it yet the decision is ultimately only yours.
Vlad Ivanov & the team will be available for phone calls and online consultations with a guaranteed same day answer.
Vlad Ivanov monitors the closure of the deal. Once all parties sign the contract – you and all interested parties receive an electronic (PDF) copy at the same time
Our services are unique due to the fact that Vlad Ivanov has a Real Estate Licence and Credit Representative Licence.  For you this means by talking to one person you can sort two types of issues:
Mortgage Solutions
Divorce property settlement through the sale of your property.
If you are in Queensland we recommend checking "Family Court Page" to gather additional information, keep in mind mistakes can be extremely expensive. If you have to prove that your divorce is finalised please check this page to read about the process involved and the time frame.