How to Sell a Gold Coast property fast without Real Estate Commissions?
Would you want to know how to Sell a Gold Coast property fast without Real Estate Commissions? In short, you have to sell your Gold Coast property to a buyer. This is exactly what we do, we buy Gold Coast properties.
Do you want to sell your Gold Coast property fast regardless of condition "as is", age, size or situation? We can help.
This post "How to Sell a Gold Coast property fast regardless of condition "as is", age, size or situation in one "simple step" is specifically written to address your situation.
Are you looking for a way out of a situation that involves a sale of your Gold Coast property? We have a solution! We're confident we can help you.
How to Sell a Gold Coast property fast?
We help clients in the following situations:
A Probate Property – if more than one party is involved it can be hard to sell – yet with our help, we facilitate " All in Cash Offer" typically resolves the situation allowing all involved parties to move on in life. You decide how fast you want the settlement in only a few days or you need a few weeks.
If you are going through a Separation or Divorce this typically means you need a buyer for your Gold Coast Property. We recommend to read this article, you might find a different option for yourself.
"Age of the investment" in other words your Gold Coast property is really old. If you have a run-down property and you simply want to sell it fast- contact us now and we can help you to get as much as possible for your property- no questions asked- we buy in " as is" condition – all risks are ours.
If you have "Unwanted property" meaning you have a property and you want to sell- we are going to offer a fair cash offer based on today's property market.
Tax Problems – if you are in the situation where you are forced to sell – talk to us. We can buy your property and help you to avoid all additional costs.
Mortgage arrears – we know life happens and sometimes it can be hard to pay all the bills on time. We can talk to your bank, pay you a deposit straight away to stop the bankruptcy or mortgagee sale process. As the result you sell your property, keep your good credit rating and your bank gets all the money they want from you.
Out of State Owners. If you are in the situation where you want to sell your property yet do not want to commit to a long sale process by putting your property on the market, we can buy your property with our "Cash" offer, meaning our offer is never conditioned to finance. We deal with your tenants and property managers.
Problematic tenants can mean "a lot of problems" and sometimes it is better to sell those problems to us.
Had enough with your mortgage? Are you tired to pay for your mortgage and want out? We understand a property can mean a lot of obligations and if you are at the point where you don't need it anymore – we can help.
Once you contact us:
We inspect your property.
You get a market comparable report on your property. We use Gorelogic data in preparation of our report. This is to ensure you know for how much houses are getting sold in your area.
We present a written offer to you and the offer is based on:
The current Market Price of your property is based on "as is" condition.
Our Goal is to help you
We help people to sell their properties fast so that they can focus on and have time for what's more important to them at that moment in life.
We buy your property "as is"- No real estate commission. There is no need for market-ready preparation, meaning decluttering, painting, and cleaning. Say "No" to open homes, means no one is going to see your dirty laundry. Are you ready to sell today? Please complete the form below.
How to Sell a Gold Coast property fast without open homes?
We understand what it's like…to have a property on the market and be in a situation where you think about the need for the sale each day… it's not fun.
That's why we buy Gold Coast Properties and pay cash. We make a fair offer, pay you a deposit and settle as soon as you'd like even within 2-5 days if necessary! Forget about making ANY necessary repairs and cleaning, we buy houses regardless of the shape or condition it's in now.
If you've tried to sell your house before with an agent or by yourself, you know how frustrating it can be "always available" and show the house "on demand" and means you have to keep it clean- all the time. Not to mention having to have complete strangers come through and pick your house apart and even more frustrating to tell you what is "wrong" with your house and why they don't actually like it.
We really are local and no different.
Whatever reason you have for wanting to sell your property, we can help. You can be assured that we will treat you with respect and do our best to help you, even if you don't sell us your property.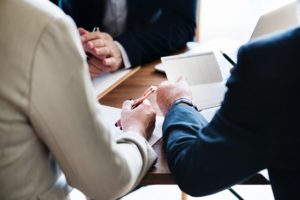 What's next
The process is super-duper simple, just give us a call a call 0484-330-760 or fill out the form below
We will come out and take a look at your property and can usually make you an offer within a few hours.
There is absolutely no-obligation and our inspection is free of charge, so you don't have to do anything else.
Selling a Gold Coast Property can be stressful and complicated. Our aim is to make it a very simple and straightforward process for all involved parties.
There's a lot to worry about yet we are going to guide you through the process.
What makes us different? We buy Gold Coast Property, meaning we are going to settle on your property and pay tax. We invest in Gold Coast properties. Vlad Ivanov is a Licensed Real Estate Agent.
If you are yet hesitant and still to talk to us right now about "How to Sell a Gold Coast property fast" – call us now. We promise to answer your call and or call you back if promised.
Check the articles below:
"How much can I get for my Gold Cost house?"
"Can I sell my house when it needs all these repairs?"
"What if I don't want to use a real estate agent?"
"Who handles all of the paperwork?"
"I have never sold a house before – Where do I even begin???"